SugarCRM Mobile
CRM Made Mobile
Mobile employees, be they road warriors, remote workers, or telecommuters, are an increasingly important business asset. Sugar 6 supports your team with mobile-appropriate clients across a broad range of platforms: Android,  and iPhone/iPad. Offline Sync helps when network connections are intermittent (think frequent flyers), while Sugar's HTML5 charting engine ensures that reports are readable across mobile platforms.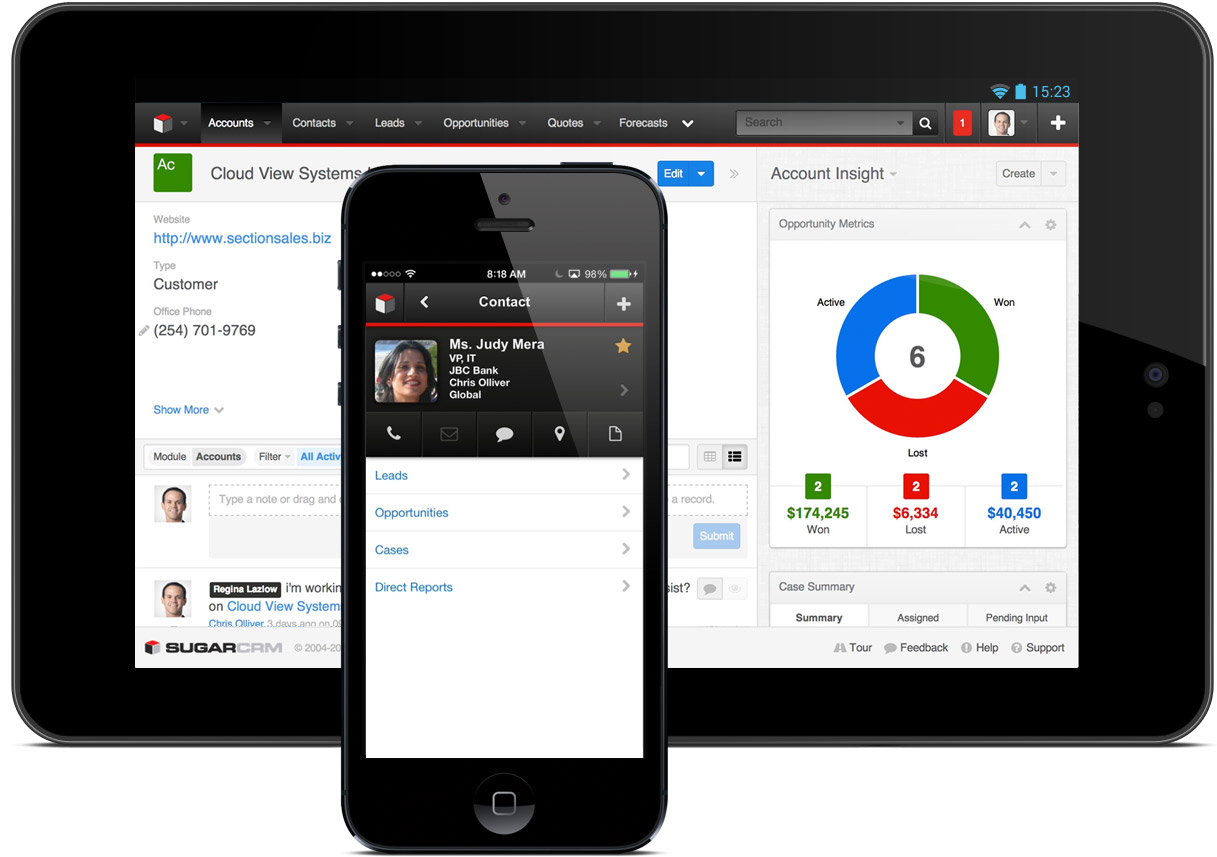 Keep in touch with your customers from any location
  View upcoming events in your personal daily activity screen
  Stay productive with fast access to important Sugar information
  Use the quick create menu to streamline common tasks
  Access contact information all from one location
  Make calls and view your log activity within the app
Supports iPhone, iPad and Android phones and tablets.  Download data sheet here.